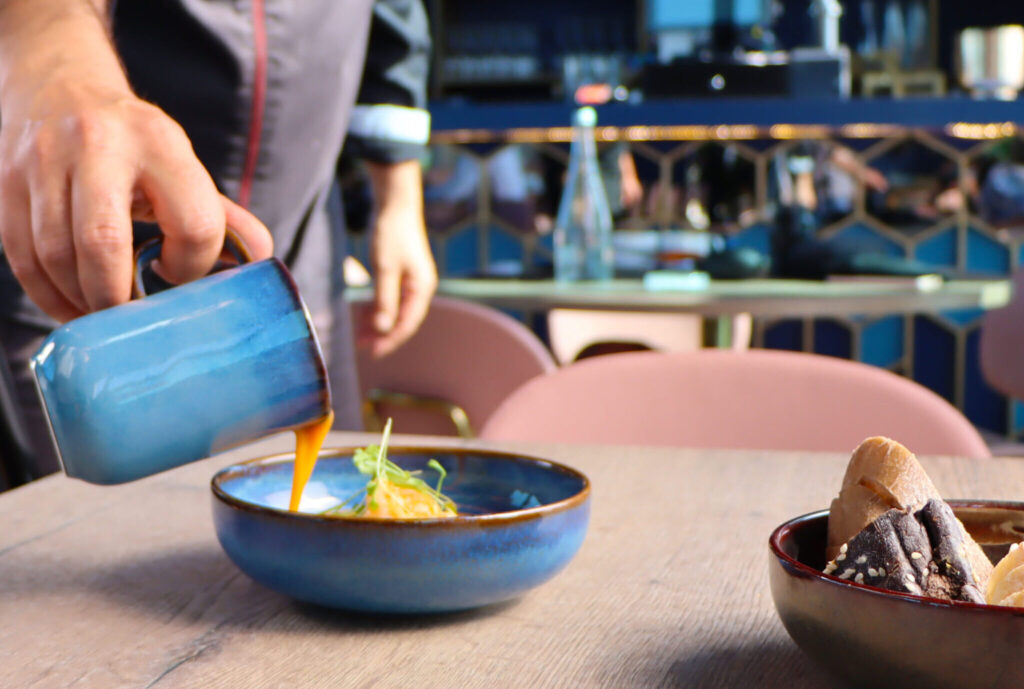 Mesa Hotel
The horeca sector is Mesa Ceramics' new priority due to the increase and attractiveness of tourism, as well as the exponential growth of trained chefs in haute cuisine around the world. The tableware created especially for this sector aims to reflect the style, passion, innovation and exclusivity of our partners and customers.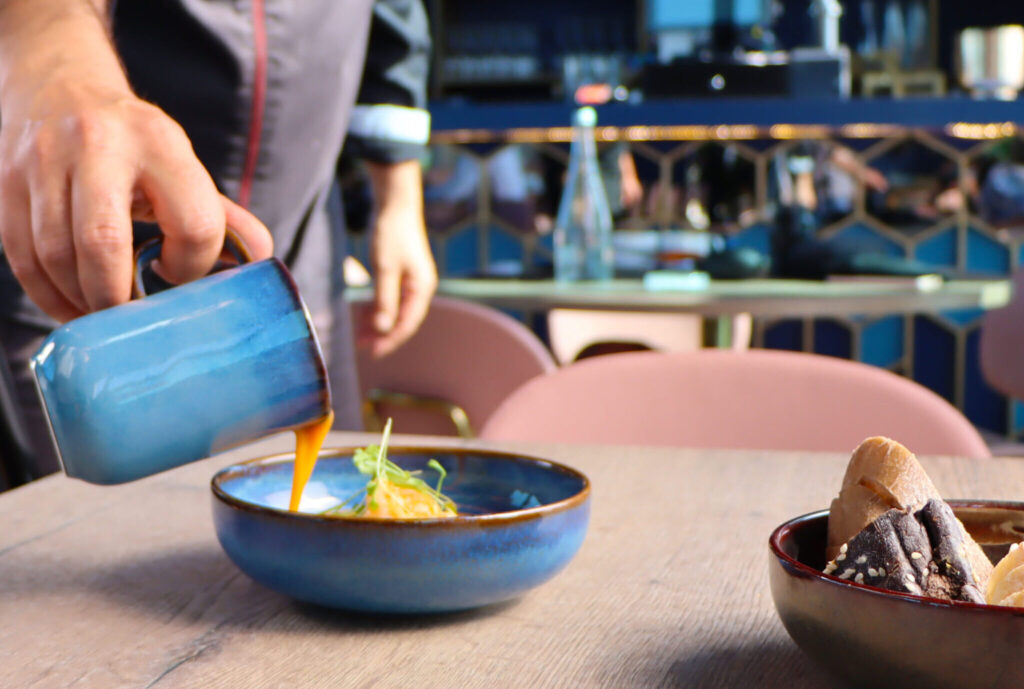 A Mesa nos Restaurantes e Hotéis do Mundo
Laguna Boat Restaurant
Sabores do Mar a Flutuar na Ria de Aveiro
Ostraveiro
Place where guided tours, seafood tastings and events are held.
Setimo Beach Club
Setimo Beach Club is a restaurant and bar located on the dunes of Praia da Barra, in Ílhavo.
Revolução Restaurant
Revolution Restaurant. Commanded by Nuno Diniz and Rodrigo Meneses, in the aspiration of having in Lisbon a representative of the great kitchens of Portugal.
JUA Restaurant
Juá Restaurante features contemporary Brazilian cuisine with a focus on ingredients from the North, Northeast and Midwest.
Fátima Group Hotels
Fatima Hotels Group is the biggest hotel representative in Fatima with ten available hotels.
Bacalhau e Afins Restaurant
Restaurant located in the heart of the city of Aveiro. It provides its customers with the best and most varied cod dishes.
Alma Atelier Gastronómico
Alma arises from the desire of two cooks to do something new, a space for sharing, conviviality and interaction beyond the kitchen.
Xisto Restaurant
Restaurante Xisto, on Praia Fluvial da Louçainha, is a truly unique place. There you can find a gastronomy dedicated to the memories, history and culture of flavors of Portuguese cuisine, in its most genuine and true essence.
Matsuri Restaurant
Matsuri is the Japanese word for party or festival. And that is exactly what this restaurant has to offer, a festival of Japanese cuisine and fusion.
Clube de Vela Restaurant
Clube de Vela is one of the most elegant and renowned restaurants in Ílhavo.
Axado Restaurant
Under the leadership of Chef Ricardo do Canto, the Axado Restaurant presents contemporary cuisine with a Portuguese influence.